High speed water activities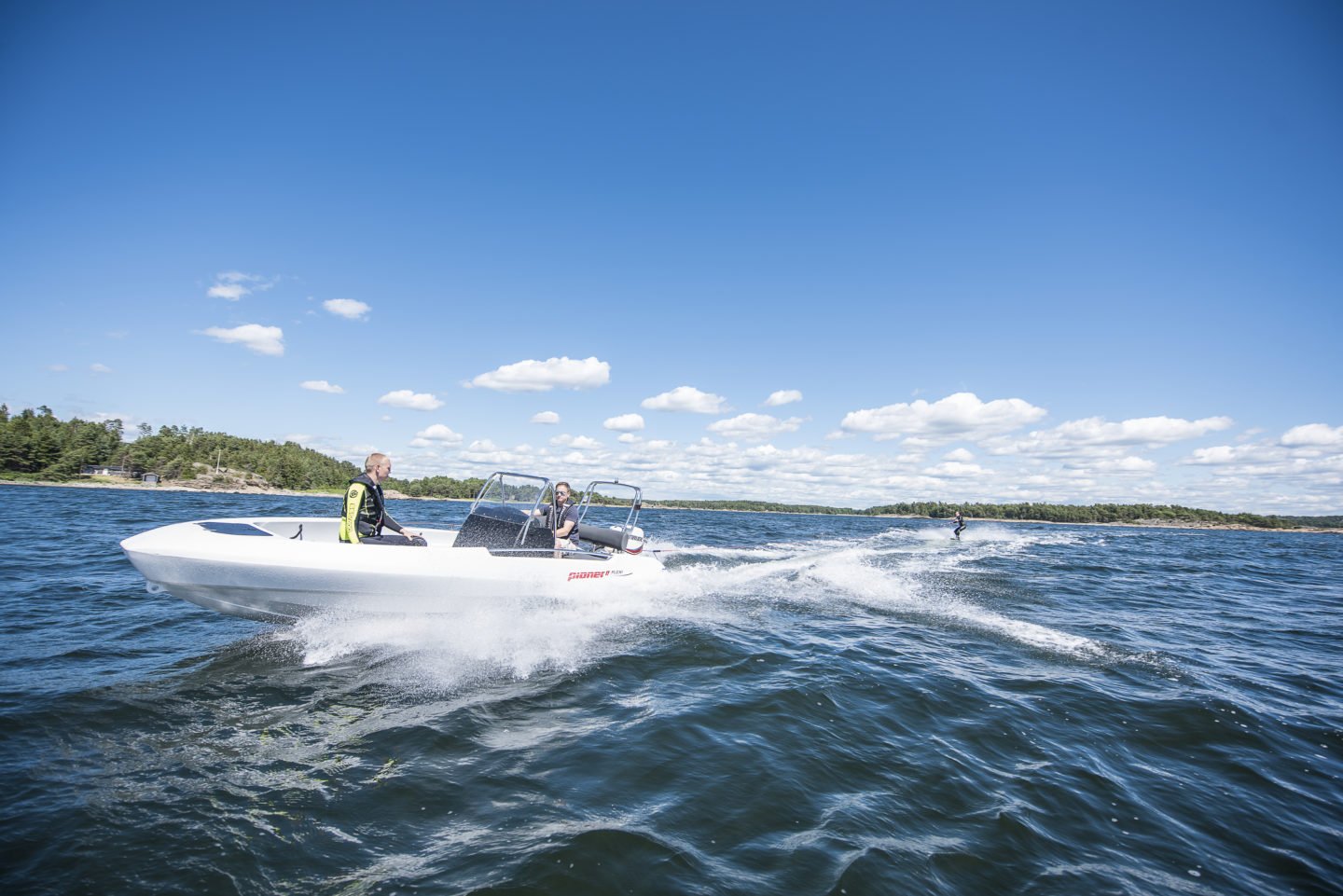 Watersports include a variety of activities in, on and under the water, and offer fun family activities with plenty of choice. For speed lovers, planing on the surface on a wakeboard or water skis is a fantastic feeling.
We spoke to Matti-Pekka, a father and grandfather who has been involved in watersports for over 40 years.
"I first tried waterskiing when I was 11 years old, I'm now 54. My biggest problem was that my feet were too small, so the rubber bindings sat a bit loose. I have also had plenty of experience in Alpine sports, where I started with skis and then learned to snowboard when I was 35. Now along with waterskiing, I also go wakeboarding."
He has spent countless hours in a boat and on the ski slopes with his family.
"I've got six daughters and a flock of grandchildren, and we all think that watersports and Alpine sports are perfect family activities that we can all enjoy together."
If you want to get started with watersports in a good way, it is important to choose the right type of boat, Matti-Pekka explains.
"It should be stable, have a powerful enough engine and be safe and simple to maintain. I like the black colour of the Pioner Viking. I want to be very visible, and that's a smart colour for that reason."
There is no doubt that his boat plays a central role in Matti-Pekka's life. The whole family often get together to do different activities with the boat.
"I took my grandkids out fishing from the boat last weekend and it was very exciting for them. Wakeboarding is mostly for the adult children and their friends. It's a perfect way to socialise. Watersports have always been a social thing for me."
Test our boat configurator
What to pack for watersports