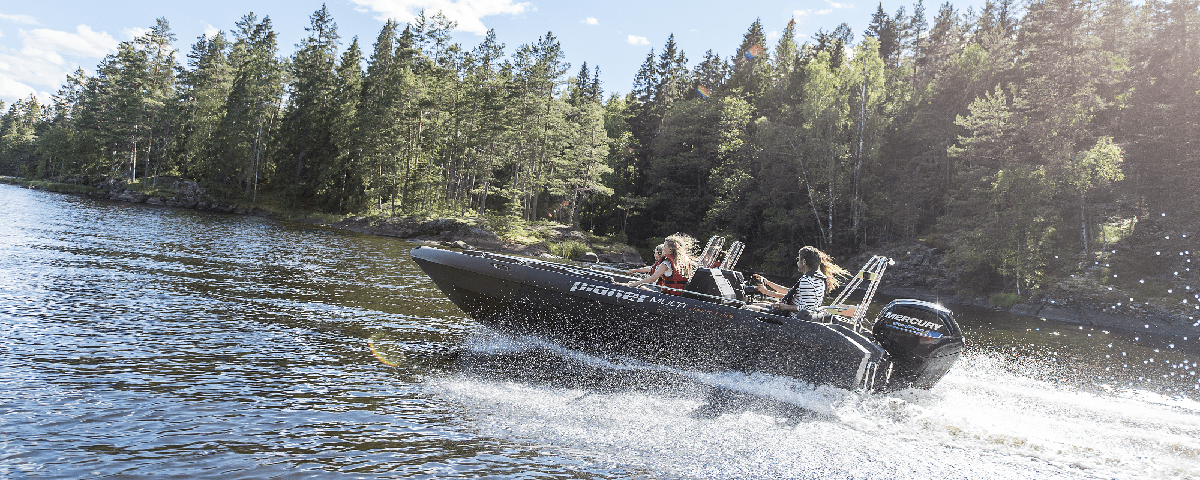 All about boats
Self-draining boat
Smaller boats almost always take in some water, even if only when it rains. It's great to be able to get rid of this water in an easy and uncomplicated way.
To avoid having to bail or pump this water out, many boats are now self-draining. In principle, this is a small outlet in the boat that is just above the waterline, through which the water can drain when the deck is above the water line. Another common solution is valves that can be opened at the back of the boat when the boat is moving at speed.
Sometimes, you have to drain an area that is below the waterline. You can then apply the laws of physics and drive the boat at quite a high speed to create the so-called Venturi effect, where the reduction in pressure behind the boat sucks the water out. For optimal self-draining, it is important to ensure the outlet is free from dirt, leaves and similar possible obstructions. If the boat has valves, these should be closed once the water has drained, to prevent more water coming in when the boat slows to a stop.