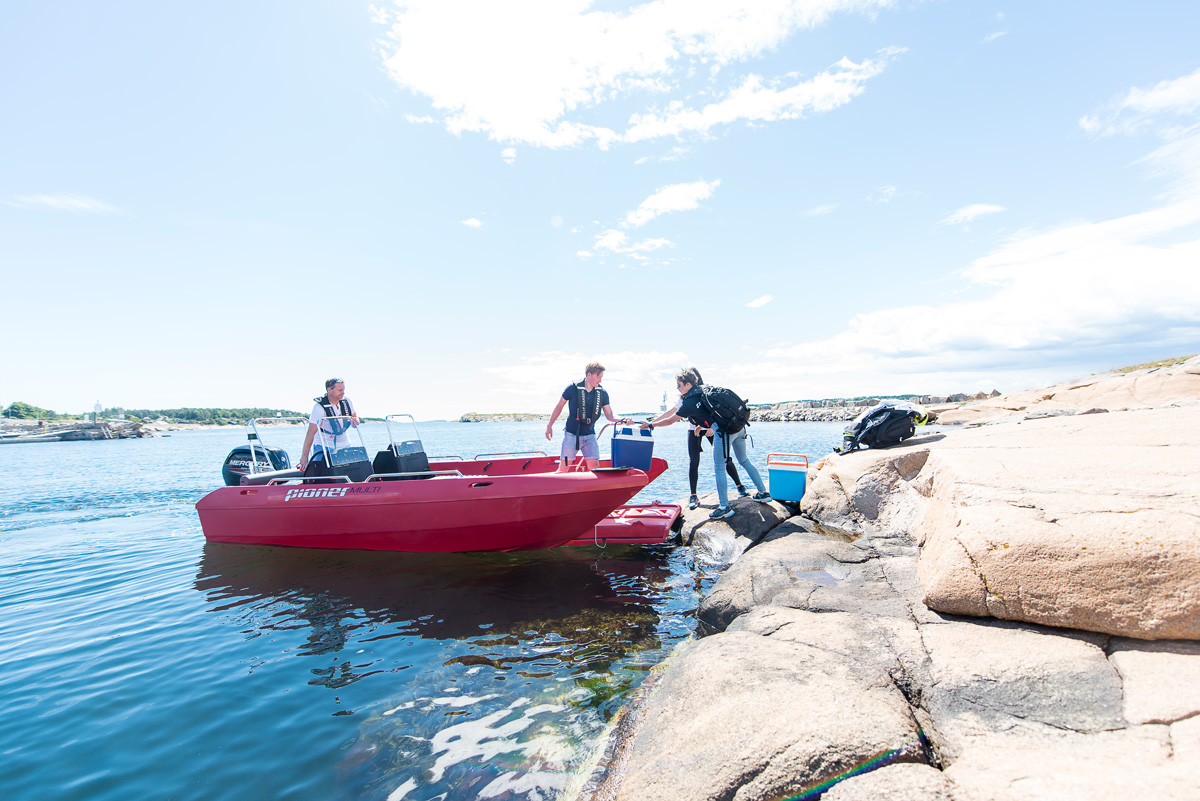 Outdoor living
Enjoy quality time with your family on the water
A family boat outing is a fantastic way to experience nature and wilderness areas, while enjoying valuable time together. It's both fun and exciting to explore your surroundings from the water, and provides plenty of opportunities to make new discoveries.
Glittering waves, a light breeze in your hair and the feeling of being at one with nature. You may even find a small island all to yourself and enjoy a delightful lunch in the great outdoors. You can embark on your own voyage of discovery on a boat, look out for water birds and if you're lucky, you may even spot a beaver. Whether you want to find an untouched inlet and rocky cliffs or head to a delightful beach for a swim, here are a few suggestions to help ensure you have a wonderful outing.
Planning your route and checking the weather forecast will ensure you take the right clothes and enough fuel. Children are full of energy and want to stop off almost everywhere. Finding out in advance the location of fine beaches to go swimming and where there's an ice cream vendor, makes for good places to take a break.
Taking fishing nets for children to try their luck is usually rewarding. Decent binoculars to see animals and nature in close up is also exciting.
Make sure everyone onboard wears a personal floatation device at all times.