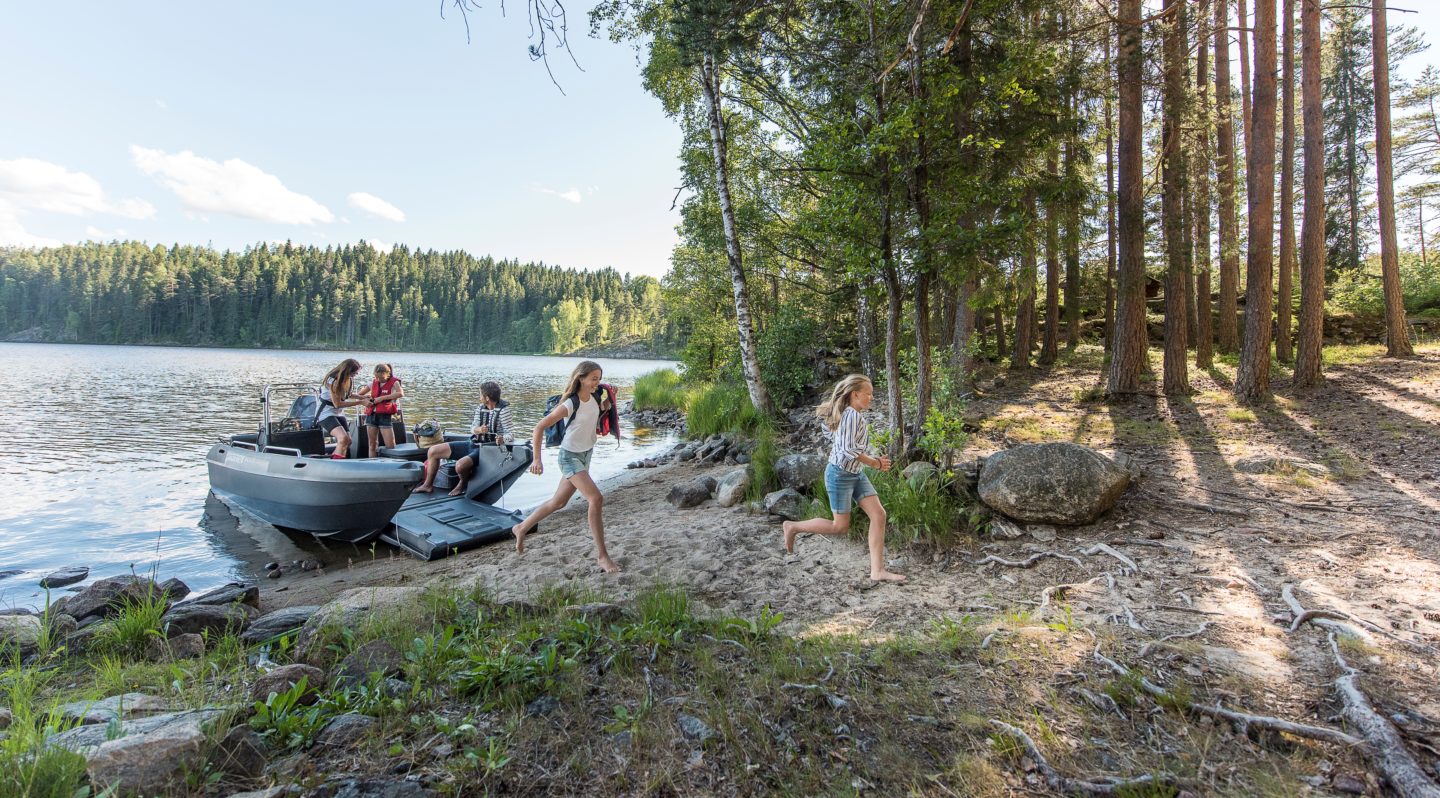 Outdoor living
Camping by boat in summer
Many people love the idea of a camping trip by boat. Pack your boat and explore the archipelago or lakes and inlets. Find a cosy spot to pitch your tent and live the outdoor dream. Proper preparation is the key to enjoying the best possible experience.
It is not that difficult to enjoy a wonderful outing by boat, but there are a few things you need to think about to ensure everything goes smoothly and well. Before setting off, good research is important to plan what you need by way of food and fuel. Check the map and try to plan a route in advance.
Check the weather forecast when packing.
Packing should be practical and try to avoid taking too much that would lead to excess weight. The boat should have decent storage space to keep your packing dry in rainy weather and from sea spray.
Good sleeping bags suitable for the time of year and a good sleeping pad or inflatable mattress are also important. Camping is a much more enjoyable experience with you can sleep in warmth and comfort.
When it comes to meals, you should take food that is quick to cook without too much preparation and that everyone likes. Don't forget a washing up brush and washing up liquid for afterwards and bin sacks to collect all the waste to take away with you.
It is worth taking a powerbank if you don't have any other way to charge your mobile in the boat, in case of an accident or other emergency and need help quickly.
With good planning and a good boat, you're a good way towards a fantastic camping trip.